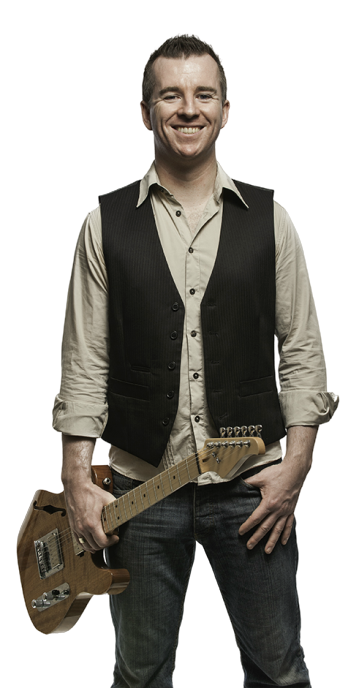 I have been playing the guitar for over 30 years and have over 25 years experience teaching all styles of guitar, bass and music technology in a private capacity, throughout many schools (in partnership with the organisation Music for Life), the private primary school – The Firs and in the private music school – Tafelmusik.
I have an enhanced DBS certificate, Plus CWAC level 2 basic awareness in safeguarding and NSPCC Child protection in Schools certificates.
After completing a Jazz diploma and attaining grade 8 classical music theory, I played guitar and bass in a wide variety of bands and spent time as a professional composer writing Jazz, Electronic, Pop and advertisement compositions for a prestigious marketing company. I currently provides lead guitar and backing vocals for the corporate band – Slinky –
www.slinkyband.com
. Previous students include the lead guitarist from Andrew Lloyd Webber's West End musical – School of Rock –
Chester Chronicle Article
01.

Rock, Funk and Pop Guitar
Take your pick from the 100's of songs in my tuition library.
Learn Blues, Classical and Jazz pieces that sound great on solo guitar.
03.

Lead guitar & Improvisation
Learn to play classic solos or how to improvise in Rock or Blues or Jazz styles.